CENTRAL Ambassadors
A group of dedicated supporters bolster CENTRAL's efforts to fulfil universities' Third mission: to open up to wider audiences through public outreach activities. The main role of our Ambassadors is to increase the visibility of the network among their national and regional stakeholders, helping CENTRAL to achieve its objective of becoming the foremost platform for academic discussion and exchange in Central Europe.
Ambassador Emil Brix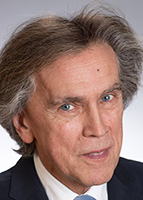 Ambassador Emil Brix
Dr. Emil Brix, born 1956 in Vienna, diplomat and historian, is the Director of the Diplomatische Akademie Wien – Vienna School of International Studies since 2017. After joining the Austrian diplomatic service in 1982, Mr Brix worked as political secretary for the parliamentary group of the Austrian People's Party. In 1986, he was appointed Head of Cabinet at the Ministry of Science and Research. From 1990 until 1995, he served as Austrian Consul General in Cracow, Poland. Subsequently, he was Director of the Austrian Cultural Institute in London, a position he held for four years. In 2002, Mr Brix was appointed Director-General of Foreign Cultural Policy at the Ministry for European and International Affairs of Austria. After serving five years as the Austrian Ambassador to the UK from 2010-15, he became Austrian Ambassador to the Russian Federation in 2015. He is deputy chairman of the Institute for the Danube Region and Central Europe and member of the governing board of the Austrian Research Association. He holds a PhD from the University of Vienna and was awarded Dr. hc. by the University of Drohobytsch, Ukraine and by the University of Cluj-Napoca, Romania. He is an alumnus of the Diplomatische Akademie Wien and published numerous books and articles on Austrian and European history of the 19 th and 20 th century.
Ambassador Lukáš Kaucký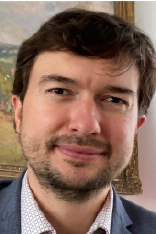 Ambassador Lukáš Kaucký
Lukáš Kauckýwas born in 1982 in Prague. He graduated in history from Charles University. He worked as a parliamentary assistant to the Deputy Prime Minister and later as an assistant to the Member of the European Parliament in Brussels and Strasbourg. From 2010 to 2018 he was the Member of the Prague City Assembly and City Council responsible for culture and tourism. In 2013 he started working at the Ministry of Foreign Affairs as the advisor to the Minister. In 2014, Mr. Kaucky was appointed Deputy Minister of Foreign Affairs and served in this position until 2019. Subsequently, he became the Ambassador of the Czech Republic to Bulgaria.
Ambassador (rtd) Andreas Meitzner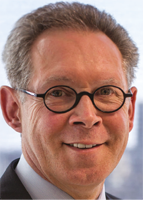 Ambassador (rtd) Andreas Meitzner
Mr Meitzner was born in 1956. As a law graduate of Bonn University, he joined the German Diplomatic Service in 1982. He served at the German Embassies in Montevideo, Panama, Lisbon and Prague before returning to the Auswärtiges Amt (Federal Foreign Office) in 2005 as Head of Human Resources Division. After an assignment as Deputy Ambassador at the German Embassy in Warsaw, he became Ambassador and Deputy Director-General for Foreign Cultural Policy at the Auswärtiges Amt in 2012. In 2015, he was transferred to Moscow as Deputy Ambassador at Germany's largest diplomatic mission abroad. In 2017, Mr Meitzner was appointed German Ambassador to the Kingdom of Denmark. Since his retirement in 2020, Mr Meitzner is engaged – among other volunteering activities – as Programme Director for young foreign diplomats at the Diplomatic Academy in Berlin. He is a member of the German Council on Foreign Relations.